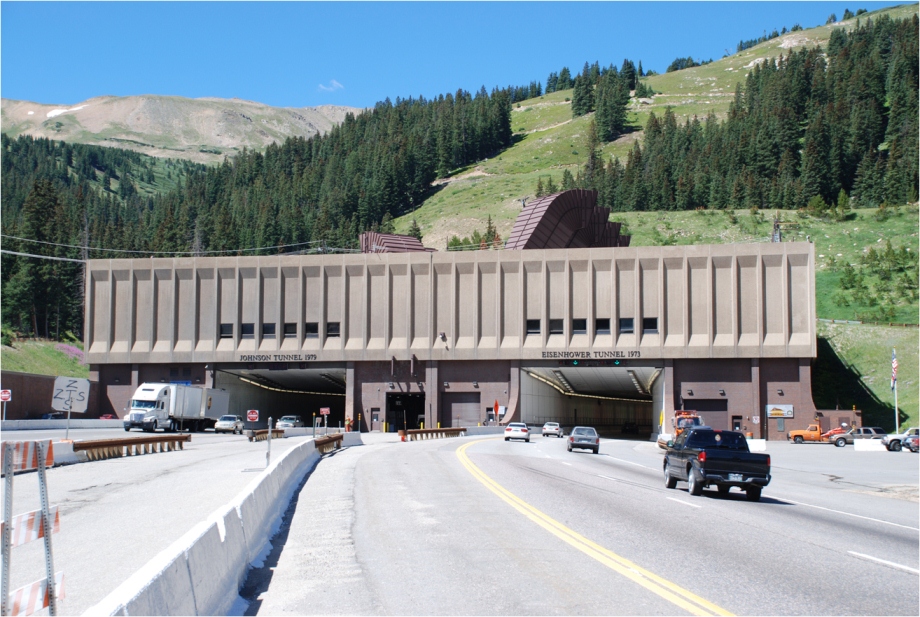 Tunnel Overview
The Eisenhower/Johnson Memorial Tunnels are in the Colorado Department of Transportation's Denver Metro region (Region 1, in Maintenance Section 9), and help move people and goods from the eastern slope of the Rocky Mountains to the western slope.
The tunnels are approximately 60 miles west of Denver on Interstate 70. The team that manages the tunnels is one of nine Maintenance and Operations sections dedicated to developing and maintaining the best possible multi-modal transportation system for Colorado that most effectively moves people, goods and information.
Eisenhower Tunnel Approaches 44
March 8, 2013, marked the 40th anniversary of the dedication and opening of the westbound bore—or the Eisenhower Tunnel—, which is the highest vehicle tunnel in the world at 11,155 feet. The Eisenhower Tunnel was the first of two bores to open to help facilitate easier transportation between Colorado's eastern and western slopes.