'Tis the Season for Increased DUI Enforcement
There is plenty of cause for celebration around the holidays, which unfortunately means more impaired drivers on our roads. Thankfully, CDOT, Colorado State Patrol (CSP) and statewide law agencies collaborate to halt impaired drivers during year-end high-visibility enforcement periods as part of CDOT's The Heat Is On campaign.
During the Fall Festivals DUI enforcement period, which ran from Sept. 14 to Oct. 22, officers arrested 1,801 impaired drivers—an average of more than 45 arrests per day. The arrest total marks a decrease from the 1,863 arrests made during the same enforcement last year. From Oct. 26 to Nov. 1, officers arrested 349 drivers during the Halloween Weekend enforcement stretch, a decrease from the 375 citations last year.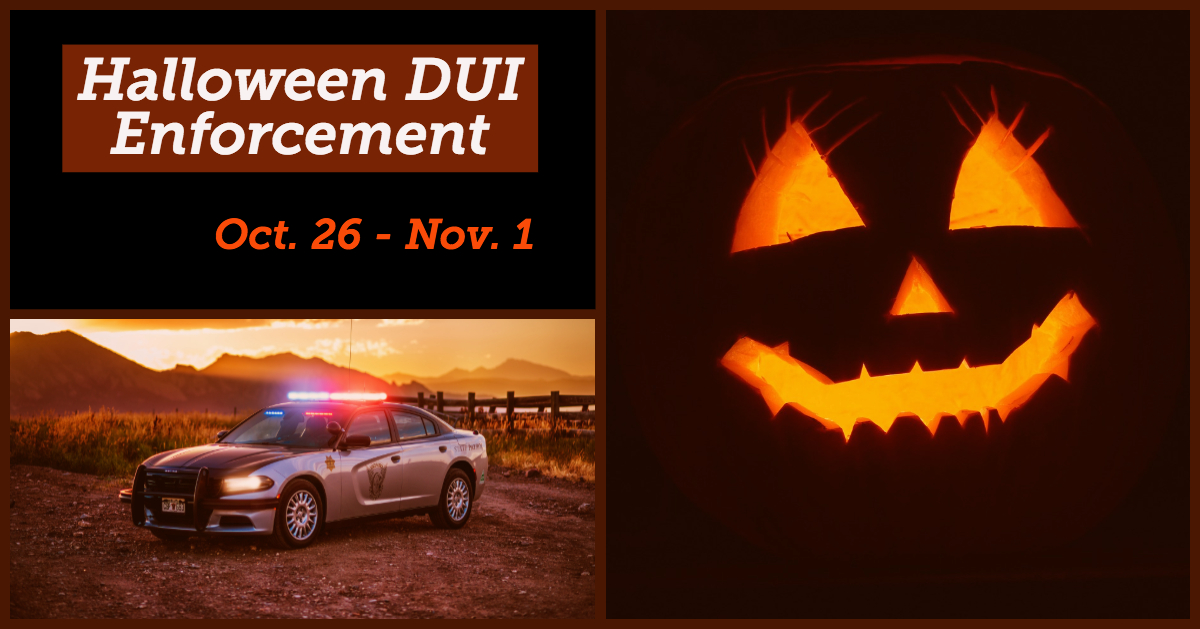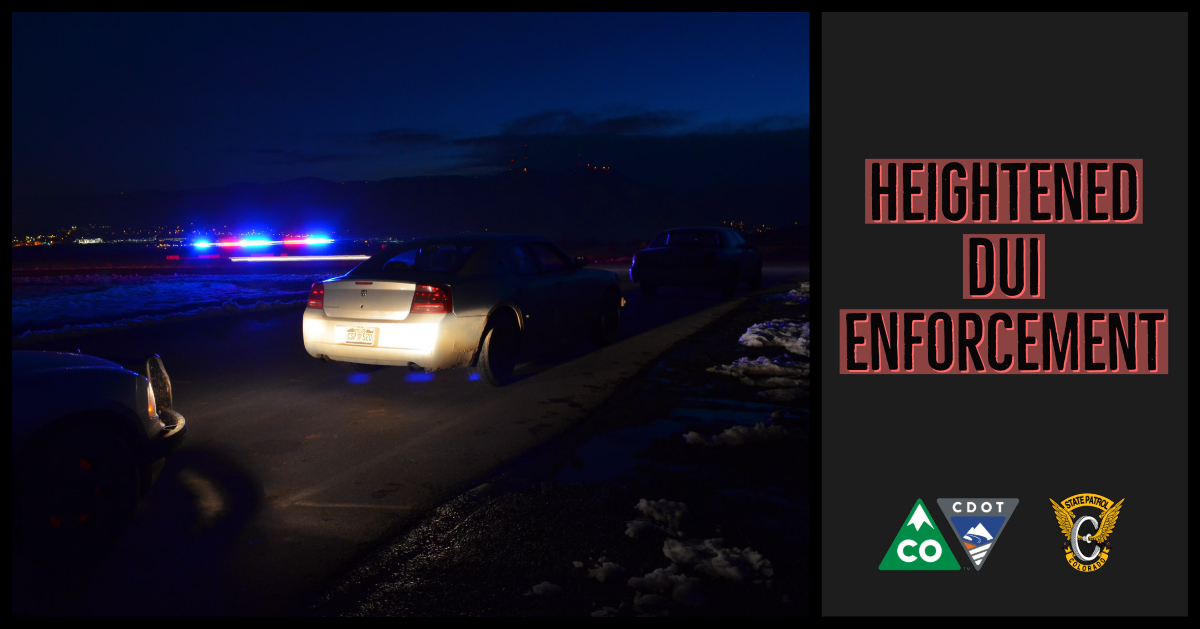 Recently, CDOT concluded the 10-day Thanksgiving Weekend enforcement, Nov. 16 to 26. Throughout the state, 108 agencies participated in the enforcement period, combining to arrest 546 drivers.
There's little rest for law enforcement working to keep our roads safe. The Heat Is On will return for the Holiday Parties high-visibility enforcement effort from Dec. 7 to 17, and again at the end of the month for New Year's Eve celebrations, from Dec. 28 to Jan. 2. Make your New Year's resolution to never risk driving impaired and to always speak up if you see someone who is too impaired to drive.