Teach Me How to GDL Campaign Reaches Teens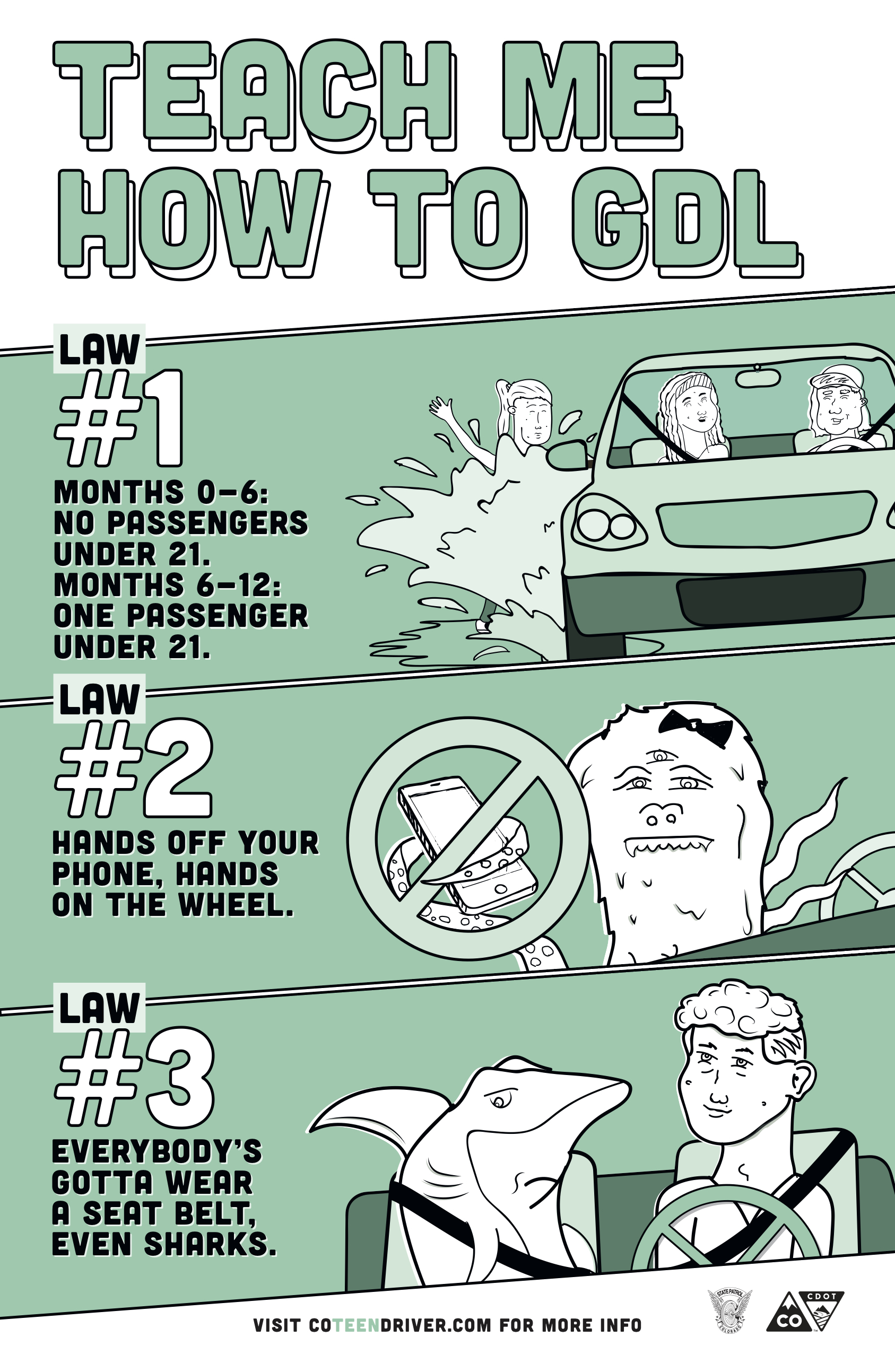 Sixty-seven young people between the ages of 15 and 20 were killed in traffic crashes in Colorado last year. That's a 22 percent increase from 2016, when 55 were killed, and it's the highest number of fatalities for that age group since 2008.
Teen drivers are among the most dangerous drivers on the road. To encourage them to drive safer, CDOT launched a safety campaign aimed at increasing awareness of Colorado's Graduated Driver Licensing (GDL) program, and to foster adherence of GDL restrictions to ultimately save teen lives.
To get teens interested in learning about and adhering to the rules of the road, we delivered funny and informative 15- and 30-second illustrated videos that teach teens how to GDL while grabbing their attention and making the issues memorable. To reach teens, paid social ads were run on Instagram, Snapchat and Facebook, where they spend a lot of their time, which resulted in 2.1 million paid impressions to our target audience.
To kick off the launch of the campaign, a press event was held on Tuesday, Aug. 28, 2018, at Green Mountain High School in Lakewood, where law enforcement, crash survivors, partners, students and faculty congregated to address the issue of distracted driving. Over 56 million earned media impressions were garnered over a three-day span.