Blown Away! Coloradans Embrace Personal Breathalyzers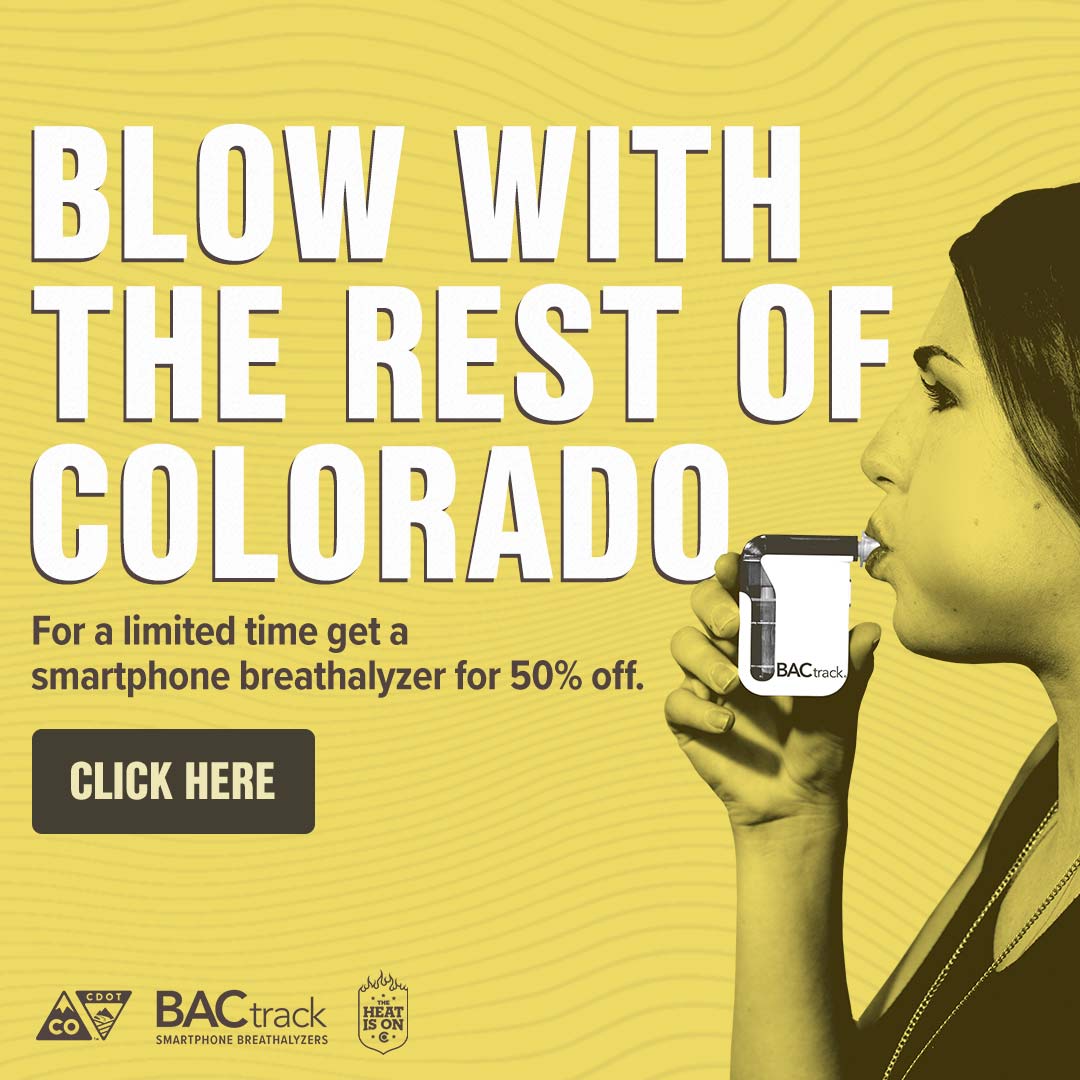 More than anywhere else in the country, Colorado is embracing the use of personal breathalyzers, empowering Coloradans to practice safe drinking habits and avoid DUIs.
This year, CDOT completed a summer of impaired-driving education in which more than 3,000 alcohol breathalyzers were sold at a deep discount or given away free. The Colorado Blows Before Driving campaign, in partnership with BACtrack, offered an unprecedented 50 percent discount on breathalyzers exclusively to Colorado residents. Between July and September, BACtrack sold 2,866 breathalyzers. Additionally, in partnership with Responsibility.org, 200 units were distributed at no cost to Coloradans ages 21 to 34, encouraging breathalyzer use among young adults.
The proof is in the numbers. Colorado BACtrack.com breathalyzer sales in 2017 and 2018 are highest in the nation per capita. In addition, for Amazon.com sales, Colorado ranks second per capita in 2017 and 2018, and higher than any other state in 2016 and 2017.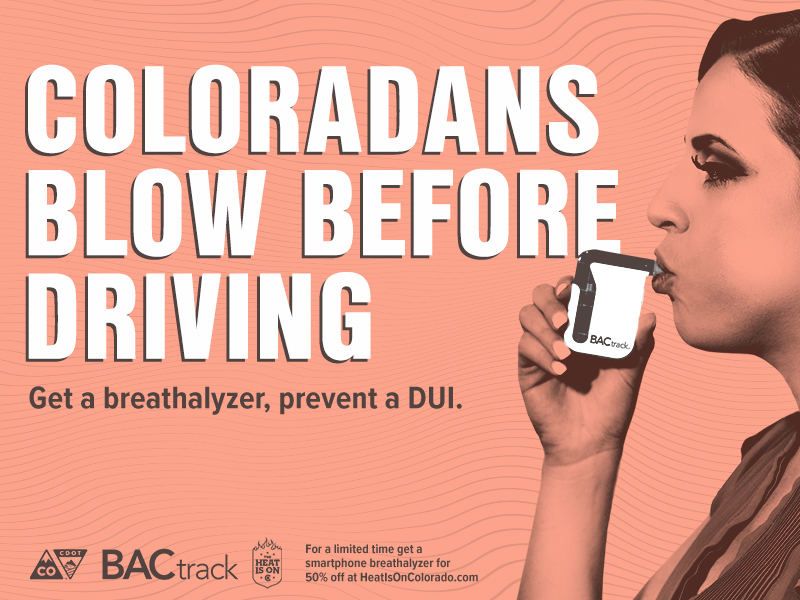 What's most surprising is that Colorado recorded such high sales even without the discounted or free breathalyzers from CDOT's summer campaigns. Not only are Coloradans purchasing breathalyzers at an impressive rate, but they're also putting them to use more than any state. Based on anonymous user data from BACtrack's mobile devices, over the last two years (Oct. 1, 2016, to Sept. 30, 2018), Colorado ranked first in per capita breathalyzer use—more than four times the national average.
Altogether, CDOT conducted approximately 1,200 breathalyzer tests to those interested at various statewide events during the summer, raising awareness about this DUI-prevention resource. Breathalyzers make a perfect holiday gift for your loved ones! Learn more and get your own at codot.bactrack.com.