I-270 Corridor Improvements
Current Project Updates
CDOT and partners will host a virtual open house to share the latest information on proposed I-270 improvements. Originally scheduled to begin June 7, CDOT will launch the online event later this summer. If you would like to receive updates for this event, please contact us through the project email or project hotline listed under "Contact Us" along the right side of this webpage.
About the Project
Corridor Overview
The Colorado Department of Transportation (CDOT) and the Federal Highway Administration (FHWA), in conjunction with the City of Commerce City and Adams County, are initiating the I-270 Corridor Improvements project to implement transportation solutions that modernize the I-270 corridor to accommodate transportation demands. The 7-mile-long I-270 corridor serves as an inner beltway for the Denver region, providing a direct connection between I-25 and I-70. It is a corridor of commerce, where the region's key industry clusters of energy, advanced manufacturing, and logistics companies reside.
---
I-270 Corridor Improvements Study Area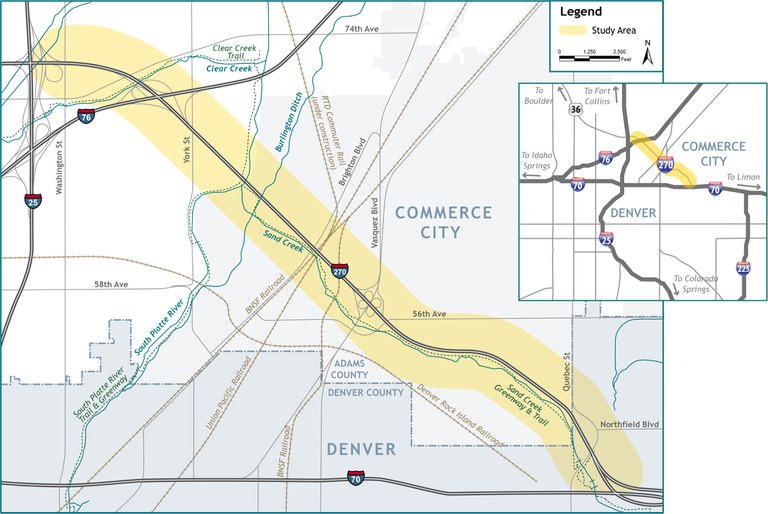 Click the map to expand.