10-Year Vision Plan & Story Map
10-Year Vision
In 2019, CDOT began the process to build a 10-year vision plan for our state's transportation system, meeting with Coloradans in every county and connecting with residents in their communities. Thousands of comments and ideas became the basis for a prioritized list of transportation projects. The resulting 10-Year Vision document identifies transportation improvements across the state, ranging from long-deferred resurfacing projects to large and complex projects.
NEW! The 10-Year Plan project tables have been reformatted to better reflect the Plan's multimodal approach to addressing our transportation challenges and needs, and have been updated with the latest funding status of each project. Please note that while the project tables now link directly with the unique fact sheets that have been created for the over 400 projects identified in the 10-Year Plan, some of the fact sheets are still in the process of being updated.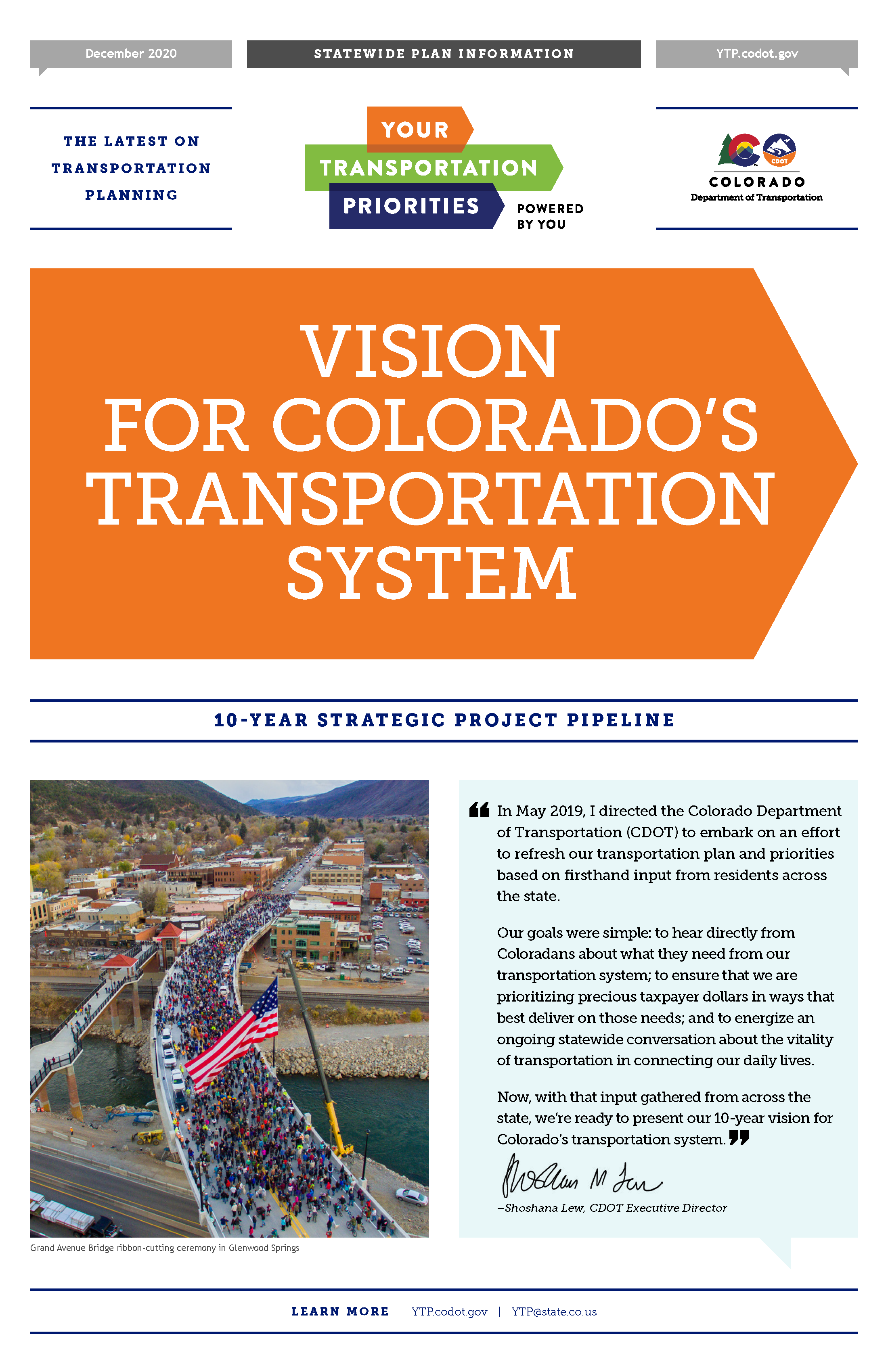 ---
10-Year Vision Story Map
Explore the 10-Year Vision story map to learn more about each proposed project. The story map shows proposed projects across Colorado's five regions — central, southeast, northwest, northeast, and southwest. Each project includes a brief description and cost/funding information, as well as a link to the full project fact sheet for more information. For best performance, view the story map on a computer and not a phone or tablet.
Click here to explore the 10-Year Vision Story Map.