I-25 South Gap: Monument to Castle Rock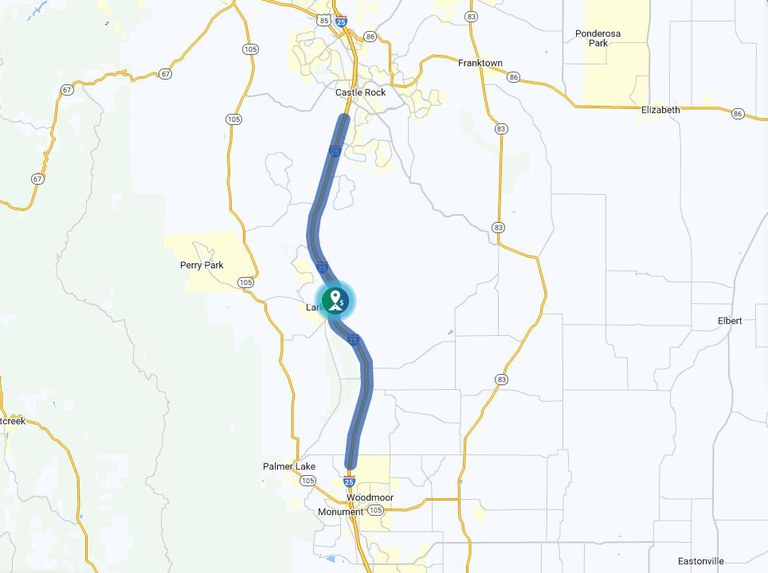 This project will build one new Express Lane in each direction of I-25 along an 18-mile stretch known as "The Gap" — south of Castle Rock to Monument. The I-25 South Gap Express Lanes opened with tolls waived for testing in December 2021.
How to Use Express Lanes
I travel in a:

Vehicles with one to two people pay a toll to use the Express Lanes with an ExpressToll account or through a License Plate Toll.

Vehicles with three or more people must have an ExpressToll account and Switchable HOV transponder to use the lanes for free.

Motorcyclists can use the Express Lanes for free without a pass.

Bus and other transit can travel in the Express Lanes.
---
Corridor Basics

Lanes are open 24/7 for testing – no tolls.
18 miles of Express Lanes from Monument to Castle Rock
HOV 3+ will be available with a switchable HOV transponder.
Adjustable toll pricing system will be used – prices will depend on the time of day.
Overhead signs will indicate current toll prices. Tolls will be collected through the vehicle's ExpressToll account or a License Plate Toll.