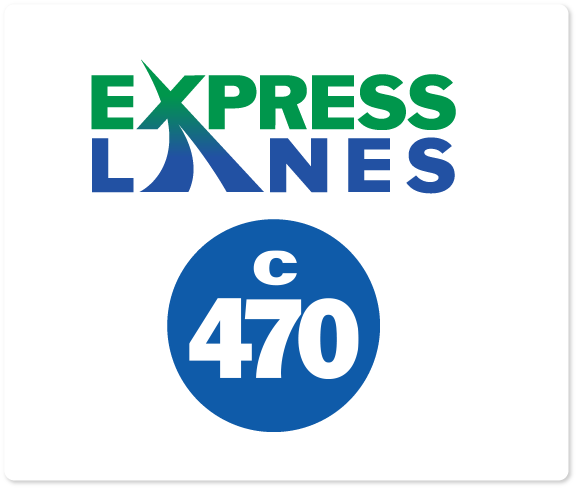 C-470 Express Lanes are open. Drive safely, only enter and exit at the designated entrances and exits marked by the dashed white line, don't cross the solid white lines, and follow the speed limit.
The C-470 Express Lanes are along 12.5 miles of C-470 between I-25 and Wadsworth Boulevard.
How to Use the Express Lanes
I travel in a:

Motorcyclists can use the Express Lanes for free without a pass.

Pay a toll, either as a solo driver or as a driver and one passenger.
---
Corridor Basics

Lanes open 24/7
Toll only
Tolls change in price based on the time of day.
Overhead signage indicate current toll prices. Tolls are collected through ExpressToll account or License Plate Toll.