Colorado Aviation Education Grant Program
The purpose and intent of this aviation education program is to support education programs, projects, and initiatives in Colorado that have direct application to the state's aviation and aerospace industry and to promote careers in aviation and aerospace among Colorado students.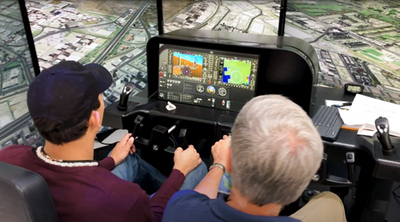 This program is geared specifically towards STEAM education efforts related to aviation and aerospace, aimed at supporting Science, Technology, Engineering, Aviation/Aerospace, and Math education opportunities.
To be eligible to apply for a grant under this program, the applicant must be an established and accredited public school, college, or university with existing or proposed aviation or aerospace education program that meets the purpose and intent outlined in the paragraph above. Private entities are also eligible but must have been in operation for at least five years and carry a demonstrated track record of success in administering and providing education programs that meet the purpose and intent of the grant program.
For more information or questions about this application, please contact the Division's Aviation Education Specialist Hetty Carlson at [email protected]. Detailed information can be found in Section 6 of the Division's Programs and Procedures Manual.