This should be on everyone's summer bucket list - a sober ride home
June 8, 2023 - Tomorrow CDOT kicks off Summer Blitz DUI enforcement period
Haga clic aquí para ver este comunicado de prensa Esto debe estar en la lista de cosas por hacer de todos este verano: llegar a casa con un conductor sobrio en español.
Statewide — Summer concerts, picnics in the park, and backyard barbecues may be on your bucket list this summer - but don't forget about sober rides home. The Colorado Department of Transportation says that too should be on your bucket list. With warmer days in the forecast, CDOT, Colorado State Patrol (CSP) and local law enforcement agencies are conducting the Summer Blitz DUI enforcement period from June 9-20 to keep Colorado roads safe from impaired drivers this summer.
"A DUI is the quickest way to ruin all of your summer plans," said Col. Matthew C. Packard, chief of the CSP. "No matter what you're doing, make sure a sober ride home is on the docket. Getting a DUI costs you time, freedom and money. It is a long and arduous process that should not be taken lightly."
To date, there have been 1,872 DUI arrests in 2023 during heightened enforcement periods this year. Drivers who get behind the wheel impaired run the risk of DUI arrest. This can result in jail time, loss of license, community service, installation of an ignition interlock, and more. Financial penalties are determined by the court but can exceed $13,530. According to NoDUIColorado.org, you could be required to pay the following fees in addition to any criminal fines:
Increased Auto Insurance – $3,600
Ignition Interlock Service – $2,172
Alcohol/Drug Treatment & Education – $1,000
Defense Attorney – $3,655
Arrest, Court & Legal Fees – ~$2,300
Department of Revenue & DMV Fees – ~$773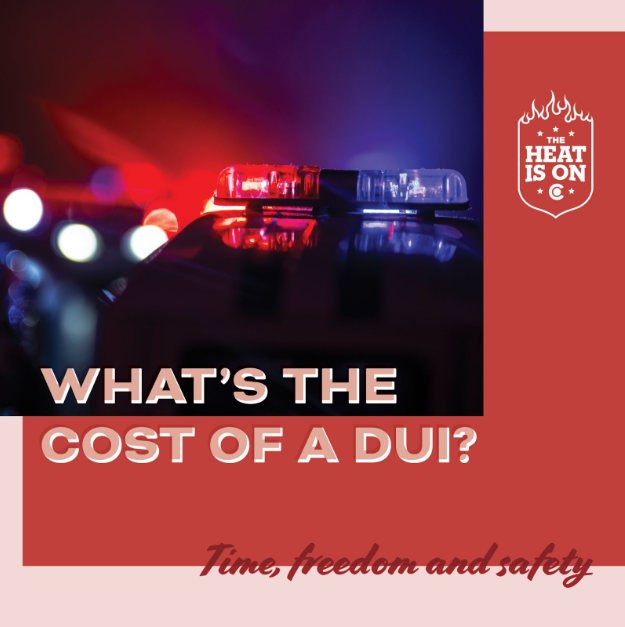 "There is never an excuse for getting behind the wheel when impaired," said CDOT's Office of Transportation Safety Director Darrell Lingk. "When law enforcement agencies are patrolling the roads, it is for everyone's safety. Every impaired driving death is preventable. Find a sober ride home — there are many options that do not involve driving while impaired."
The recent Memorial Day Weekend enforcement period concluded with 209 DUI arrests across 77 participating agencies. The agencies with the highest number of arrests were Fort Collins Police Department (23), Westminster Police Department (21), El Paso County Sheriff's Office (18) and Longmont Police Department (21). CSP arrested 27 impaired drivers.
For yearly impaired driving crash and fatality data in Colorado, visit codot.gov/safety/traffic-safety/data-analysis/fatal-crash-data. For local law enforcement agency plans, visit codot.gov/safety/traffic-safety-reporting-portal.
Note to reporters: Crashes are not accidents — they are preventable. We would appreciate you saying 'crash' instead of 'accident' when reporting.
About The Heat Is On
The CDOT Highway Safety Office provides funding to Colorado law enforcement for impaired driving enforcement, education and awareness campaigns. The Heat Is On campaign runs throughout the year, with 16 specific high-visibility impaired driving enforcement periods centered on national holidays and large public events. Enforcement periods can include sobriety checkpoints, saturation patrols and additional law enforcement on duty dedicated to impaired driving enforcement. Find more details about the campaign, including impaired driving enforcement plans, arrest totals and safety tips at HeatIsOnColorado.com. More information about DUI laws in Colorado can be found at NoDUIColorado.org. Learn more about CDOT's dedication to keeping Colorado roads safe, including impaired driving enforcement objectives, arrest data and safety information at codot.gov/safety.