July Fourth Weekend brings increased DUI enforcement
June 29, 2023 - Statewide Traffic Safety - $10 discounts offered on Uber rides statewide
Haga clic aquí para ver este comunicado de prensa El fin de semana del 4 de julio incluye mayor vigilancia de conductores afectados por alcohol o drogas en español.

Statewide — As Coloradans prepare for a long weekend of travel and celebrations, the Colorado Department of Transportation, Colorado State Patrol (CSP) and local law enforcement agencies are kicking off the Fourth of July Weekend DUI enforcement period. The goal of the campaign is to remove impaired drivers from Colorado roads and encourage safe and sober rides. The elevated enforcement period runs July 1-5.
In the last five years, 52% (23) of all roadway fatalities (44) during the Independence Day holiday reporting period involved suspected impaired drivers.
To save lives this holiday weekend, CDOT, Governors Highway Safety Association (GHSA) and Uber are providing Uber ride credits as a safe and sober alternative to impaired driving. The $10 ride credits are available statewide, valid while supplies last and can be redeemed using the code "SAFE4JULY" in the Uber app from June 29 at 5 p.m. through July 5 at 11:59 p.m. 
"Summer is in full swing, and the roadways are getting full. So be sure to make a plan for a sober ride if alcohol or marijuana is a part of your day's activities," said Col. Matthew C. Packard, chief of the CSP. "When you drive impaired, you put yourself and others at risk. Driving impaired is never the right choice. It's selfish. Get a sober ride."
There were 1,486 DUI arrests during the Fourth of July holiday period from 2019-2021. The recent Summer Blitz enforcement period concluded with 300 arrests, bringing the reported DUI arrests total during 2023 enforcement periods to 2,655.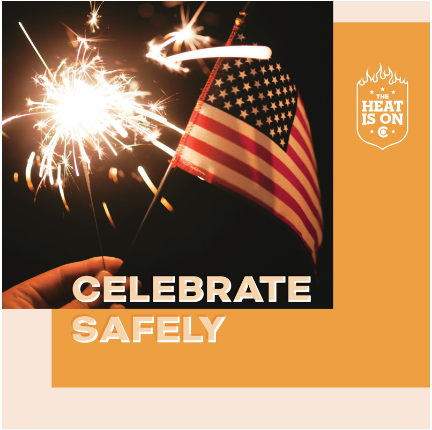 "Make a plan each time you go out," said CDOT's Office of Transportation Safety Director Darrell Lingk. "We typically see a spike in impaired driving during the 100 Deadliest Days of Summer. Don't become a statistic — plan for a sober ride home, and you won't have to worry about driving impaired."
Just one drink is enough to impair you — according to the National Highway Safety Administration in 2021, there were 2,226 people killed in alcohol-related crashes where a driver had a BAC of .01 to .07. During the holiday weekend, Coloradans can be prepared with sober rides home by:
Using ride or transit services
Calling a sober friend
Designating a sober driver
Using ride-hailing services to your destination and leaving the car at home
"Studies have shown Uber can help reduce alcohol-impaired traffic fatalities and it is more important than ever to provide Coloradans with more options so they can plan ahead, make better choices and avoid impaired driving," said Harry Hartfield, Senior Manager, Public Affairs, Uber. "We're proud to partner with CDOT to help keep Colorado roads safe and help people make smart choices."
For yearly impaired driving crash and fatality data in Colorado, visit codot.gov/safety/traffic-safety/data-analysis/fatal-crash-data. For local law enforcement agency plans, visit codot.gov/safety/traffic-safety-reporting-portal.
About The Heat Is On
The CDOT Highway Safety Office provides funding to Colorado law enforcement for impaired driving enforcement, education and awareness campaigns. The Heat Is On campaign runs throughout the year, with 16 specific high-visibility impaired driving enforcement periods centered on national holidays and large public events. Enforcement periods can include sobriety checkpoints, saturation patrols and additional law enforcement on duty dedicated to impaired driving enforcement. Find more details about the campaign, including impaired driving enforcement plans, arrest totals and safety tips at HeatIsOnColorado.com. More information about DUI laws in Colorado can be found at NoDUIColorado.org. Learn more about CDOT's dedication to keeping Colorado roads safe, including impaired driving enforcement objectives, arrest data and safety information at codot.gov/safety.