CDOT aiming for reopening of CO 133 next week
June 13, 2023 - Northwestern Colorado - Temporary bridge anticipated to be in place for soft reopening early the week of June 19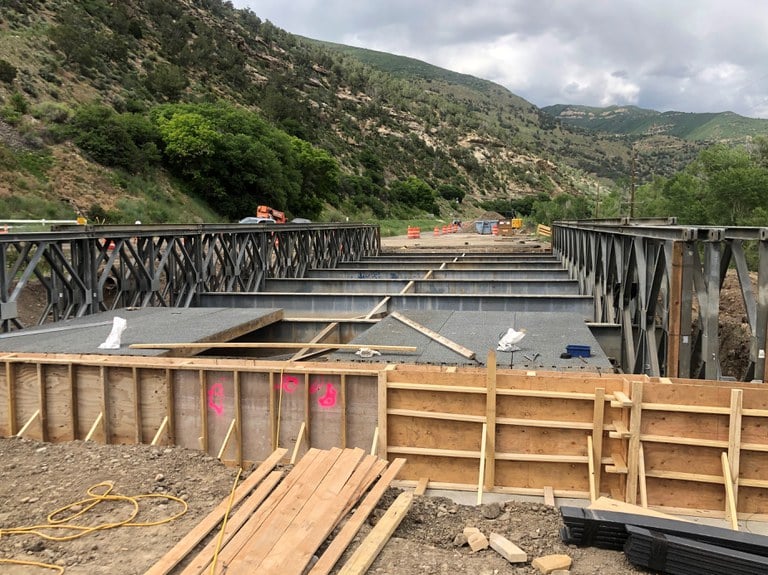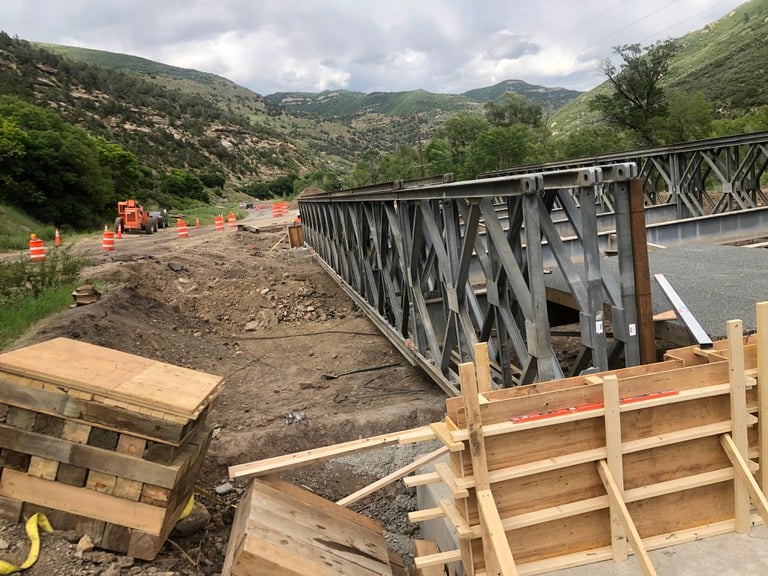 Delta & Gunnison Counties — CDOT anticipates being able to reopen CO 133 early next week and as early as Monday, June 19, depending on weather and construction conditions. The road is anticipated to reopen once the temporary bridge is in place, though several critical time-sensitive tasks need to be completed, as described below. CDOT and contractor partners are doing everything possible to complete these items as expeditiously as possible. Please see below for an image showing where work is taking place.
Items being completed:
Pouring concrete for back walls, anticipated concrete pour on Wednesday, June 14
Backfill spread footings and back walls
Place ABC (aggregate base course) Class 6 at approaches
Forming and pouring approaches, concrete for approaches will have an approximate 3 day cure time. Anticipated concrete pour on June 16 which would mean that the concrete is safe to traverse by Monday, June 19
Set temporary barriers at the approaches
Set bridge rail and deck panels
Set temporary impact attenuators at approaches. Attenuators are anticipated to arrive June 22. By utilizing flagging and other traffic control, the bridge can be opened to traffic prior to the installation of the impact attenuators
Items on critical path:
As described above, three day concrete cure time for the approach slabs will likely be the determinant of when the bridge is safe to drive.
Progress to date:
Bridge foundations are complete
The bridge is in place on the foundations
Forming of back walls for the east and west abutments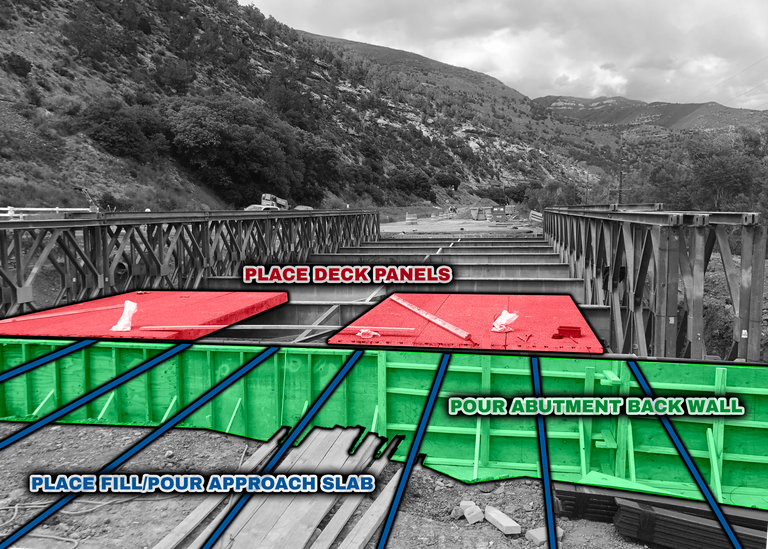 Placing a temporary bridge usually requires four months, but crews are expediting due to the emergency need to reopen CO 133 as soon as possible.
Stakeholder updates continue to be regularly emailed to stakeholders. Residents, business owners and all members of the public can sign up for project updates using the following contact information. Please note the hotline may receive several calls, so all voicemails will receive a response.
Traffic Impacts
During the soft reopening, motorists should anticipate lowered speeds and flaggers. Please follow posted speed limits and plan for additional travel time.
Once the temporary bridge is in place and temporary roadway repairs are completed, CO 133 will be fully reopened for the traveling public. Motorists should plan for a lowered speed limit of 40 mph. Commercial motor vehicle traffic will be restricted to 85,000 lbs and 11-foot width.
Travelers that are not residents in the area are encouraged to use COtrip.org for planning an alternate route around the area. Motorists traveling to the CO 82 (Roaring Fork Valley) or I-70 can detour around the closure via US 50 and I-70. All real-time travel impacts will continue to be posted to COtrip.org.