Night closures of CO 119 Boulder Canyon tunnel planned April 16-20
April 5, 2023 - Northeastern Colorado - This work was originally scheduled in November but was delayed to this spring due to weather
Boulder County - In order to perform much needed repairs and other fixes to the Boulder Canyon tunnel on Colorado Highway 119, the road will have to be closed nightly from 9 p.m. to 5 a.m. from April 16-20.
This work was originally scheduled in November but was delayed to this spring due to weather.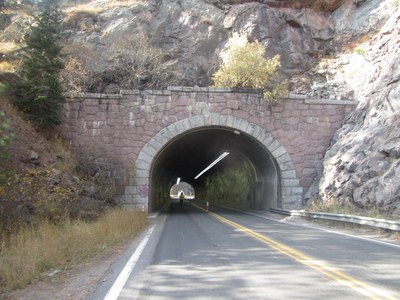 The work planned on the tunnel will repair both portals and areas of the interior lining that were noted as critical according to a recent inspection. Rock scaling around each of the portals will also happen during this time to ensure the future safety of the traveling public on the roadway.
To set up the closure, the road will be reduced to one lane from 8-9 p.m. each night with flaggers. Delays are expected to be minimal at that time. During the closures, there are some detour routes (i.e. CO 72 and CO 7). Drivers who need to travel during the closure times will need to find alternate routes.
Emergency responders will have access throughout. Local traffic up to the tunnel on each side will be allowed in.
Project Information