US 6 infrastructure improvements coming to Clifton this spring
April 19, 2022 - Northwestern Colorado - Public open house will take place Wednesday, April 20
Mesa County – Beginning in late spring 2022, construction will begin on a series of infrastructure improvement projects on US Highway 6 (F Road) from Helena Street to just east of Clifton Elementary School. Construction will begin with Xcel Energy installing a new gas line on the south side of US 6 (F Road). During late summer to early fall, the existing overhead electric, television, and telephone lines will be removed, and replacement lines will be buried underground. By replacing this aging infrastructure and choosing to move utility lines underground, the Clifton community will benefit from improved utility reliability and safety, and the minimized visible presence of power lines.
Join the project team for an in-person public open house on Wednesday, April 20 from 5:30-7:30 p.m. at the Clifton Community Center, 126 2nd St, Clifton, CO 81520, to learn more about the final improvements coming to the community and to learn more about upcoming construction.
In fall of 2022, Colorado Department of Transportation construction will begin to relocate and construct a series of new utility infrastructure including water lines, storm sewers, sanitary sewers, and irrigation lines. These improvements will make the community less prone to standing water accumulation and better able to accommodate regional growth. Construction of these water system improvements is anticipated to last through fall 2023.
Following the construction of the utility, telecom, and water system projects, CDOT work will move above ground to roadway improvements. These improvements will include new sidewalks and crosswalks, traffic signal timing adjustments, and redesign of key portions of the roadway by installing two roundabouts at the 1st Street and 5th Street intersections of US 6. These infrastructure upgrades are intended to improve safety for all users (motorists, pedestrians, bicyclists, and transit users), provide suitable spaces for people to walk, roll, and bike along the corridor, and improve the operational issues that currently result in vehicular delays, back-ups at intersections, and congestion.
Work will be staged and coordinated to ensure as minimal disruption to residents and businesses as possible. In the first quarter of 2022, information about construction impacts and mitigation measures will begin to be distributed to property owners and residents. Additionally, a CDOT construction public open house to introduce the projects to the community is anticipated in early fall 2022. Utility customers whose services will be directly impacted by construction will be contacted personally with further details to minimize impacts as much as possible. For further information, contact the project team at (303) 318-6270 or [email protected].
The project is one of three CDOT roadway improvement projects along the US 6 corridor in Mesa County during the 2022 construction season. CDOT will alert motorists to travel impacts for those projects once project schedules are confirmed. More information about the US 6 & CO 141 Resurfacing project can be found at 970-815-1403, [email protected] or https://www.codot.gov/projects/us6-co141-resurfacing.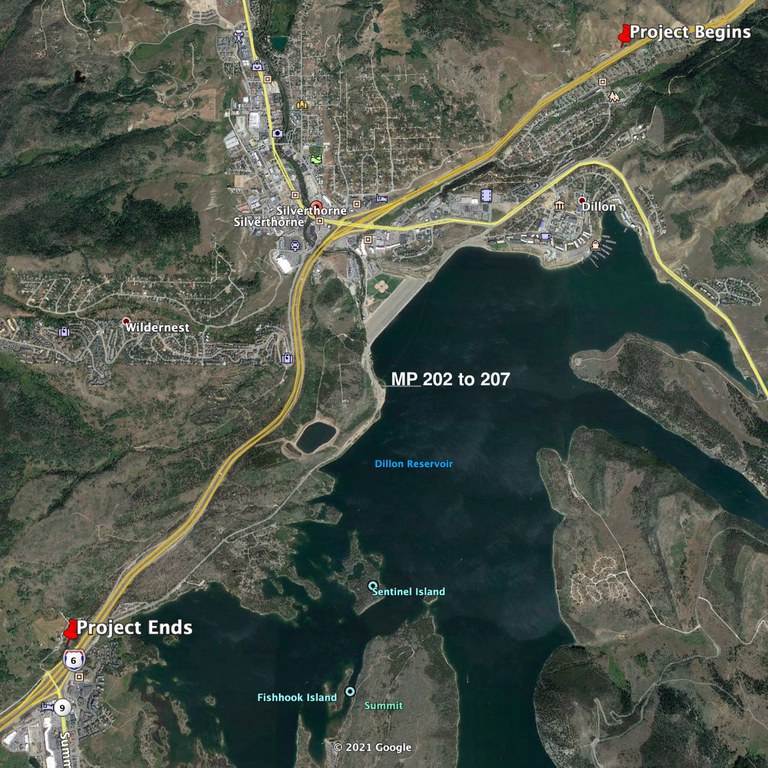 Download the COtrip App!
The new free COtrip Planner mobile app was designed to meet the growing trend of information on mobile and tablet devices for the traveling public. The COtrip Planner app provides statewide, real-time traffic information, and works on mobile devices that operate on the iOS and Android platforms. Visit the Google Play Store (Android devices) or the Apple Store (iOS devices) to download!