Rockfall Mitigation to Begin on I-25 Raton Pass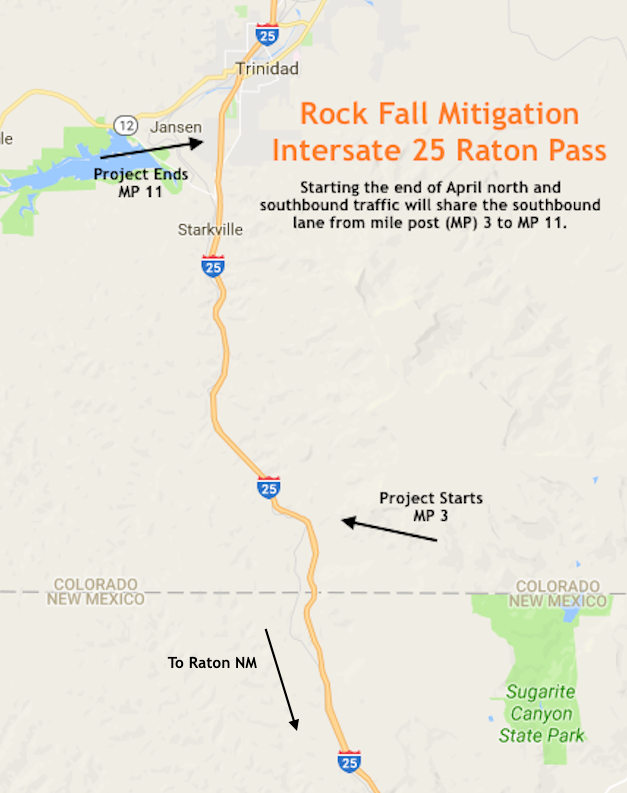 LAS ANIMAS COUNTY—On Monday, March 27, the Colorado Department of Transportation (CDOT) and contractor Rock Solid Solutions will begin rockfall mitigation on Interstate 25, south of Trinidad between mile point (MP) 3 and MP 11. Work is expected to be complete in August 2017.
Rockfall mitigation work will include blasting, excavating, and removing overhanging rocks on I-25.
Travel and Access Impacts
Motorists can expect brief delays during blasting operations.
Starting April 3, 2017, northbound traffic will be reduced to one lane with a 13-foot width restriction from MP 5-6.
Starting April 24, 2017, the northbound lane will be closed 24/7. Both northbound and southbound traffic will share the southbound lane between MP 3-11. There will be a 10-foot width restriction during this time. Lane closures will conclude August 7, 2017.