CDOT, Contractor to Begin Work March 6 on US 160 & US 550 Concrete Rehabilitation through Town
DURANGO—On Monday, March 6 CDOT and Acme Concrete Paving of Spokane, Wash., will begin a highway-improvement project on US highways (US) 160 and 550 through Durango. A public open house, featuring a presentation, was held on Feb. 23 to provide those interested with details about the project.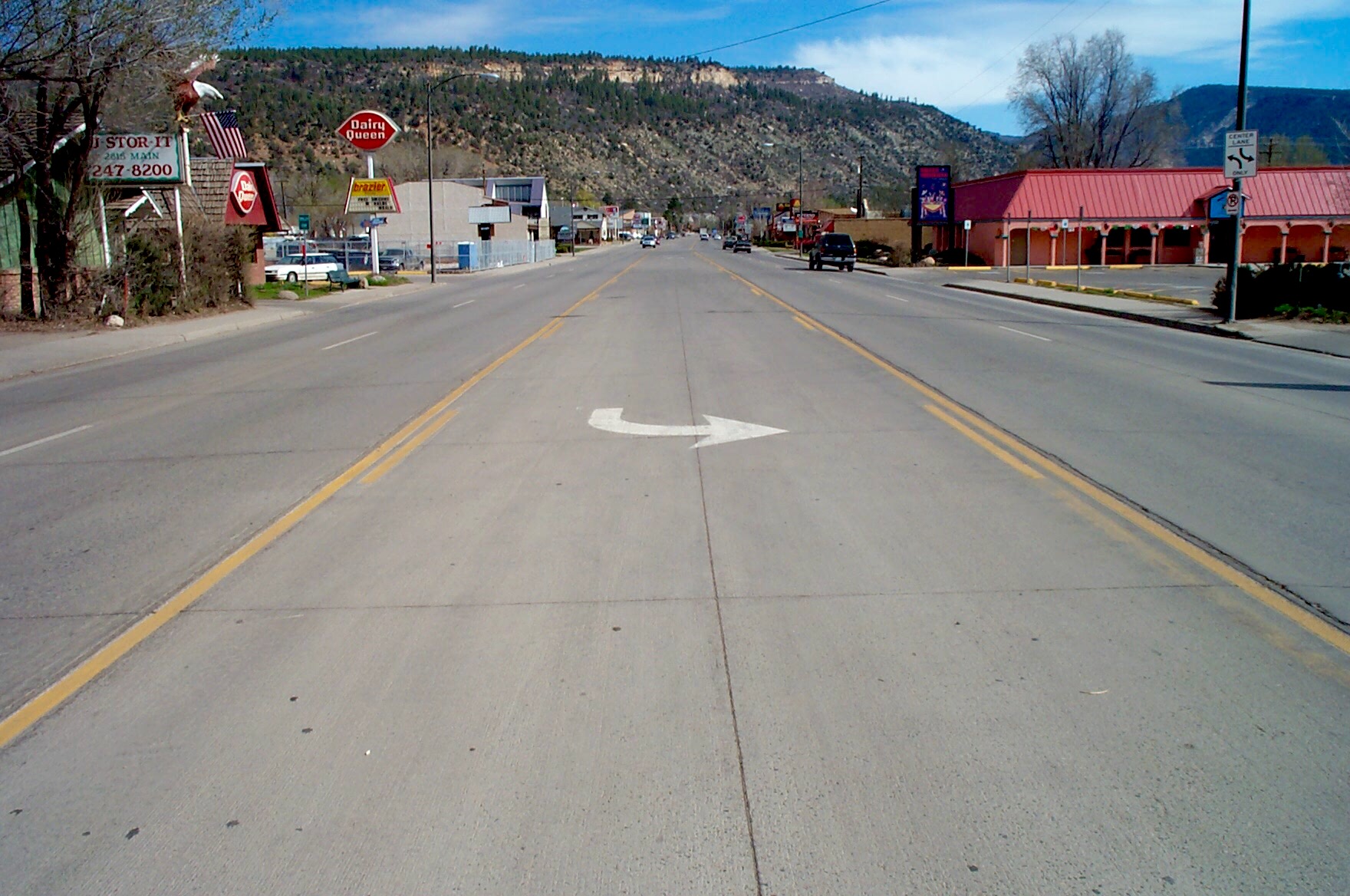 The project limits lie between Tech Center Drive on US 160 west and Animas View Drive on north Main.
Travel Impacts and Work Hours
During the first week of work, motorists can expect some short lane closures and lane shifts in various areas along the US 550 corridor (Camino del Rio and north Main Avenue), between the Doubletree Hotel and Animas View Drive. No work is expected this week on the short concrete section of US 160 west from the Double Tree Hotel to Tech Center Drive.
Crews will be removing and replacing some of the damaged concrete panels and allowing additional time for the concrete to cure. While some work areas will remain closed overnight for concrete curing, traffic control will be set up during the following hours:
9 a.m. to 7 p.m. on Monday, March 6
7 a.m. to 7 p.m. Tuesday, March 7 through Saturday, March 11
Background
The project will rehabilitate the concrete on US 160 and 550 through town and north Durango—an interchange originally constructed in 1991. The project limits lie between Tech Center Drive on US 160 west and Animas View Drive on north Main. The work is expected to last approximately three months, with the intent of completing the work before the Memorial Day holiday weekend at the end of May.
Project Benefits
prolonged life of the current concrete pavement
enhanced highway safety for all users
improved roadway smoothness
restored skid resistance of the pavement surface
The work that will be done to deliver these benefits is:
replacement and/or repairs of the damaged concrete pavement;
removal of conflicting stripe and pavement marking "shadows"; and
installation of new pavement markings that will include narrower driving lanes and the addition of bike lanes.
Stay Informed
Project hotline: 970-903-5745