Pre-Award/Advertisement/Award
Process map & training guides on the Local Agency Civil Rights requirements at pre-award, contract solicitation, and award phases of Professional Services contracts.
Pre-Award/Contract Solicitation/Award Compliance on Professional Local Agency Contracts
Training Guides
Training materials are in development and will be uploaded upon completion. Training guides correspond to step numbers in the process map. 
---
Process Maps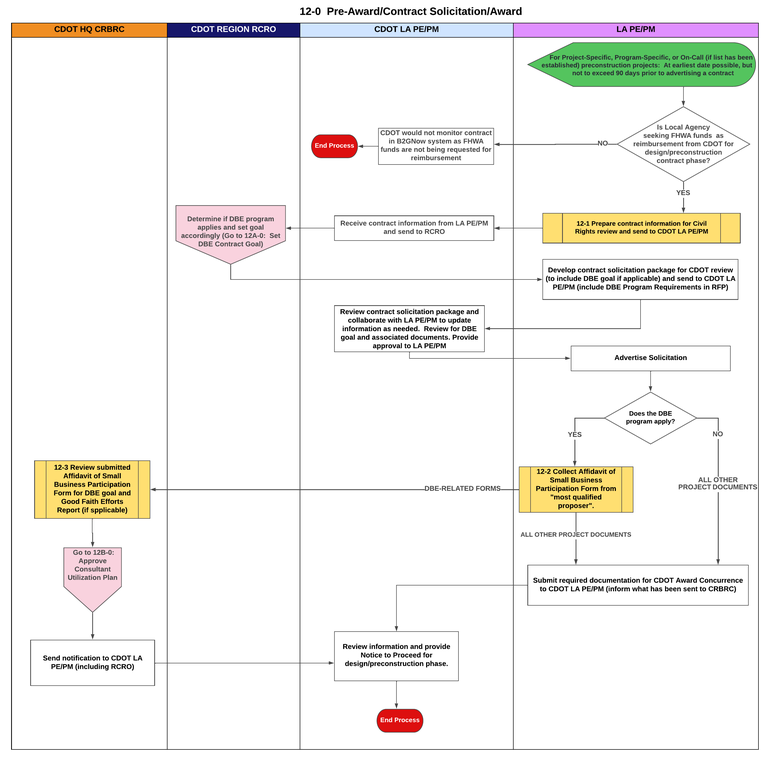 Download PDF of Pre-Award/Contract Solicitation/Award process map 
(print-friendly)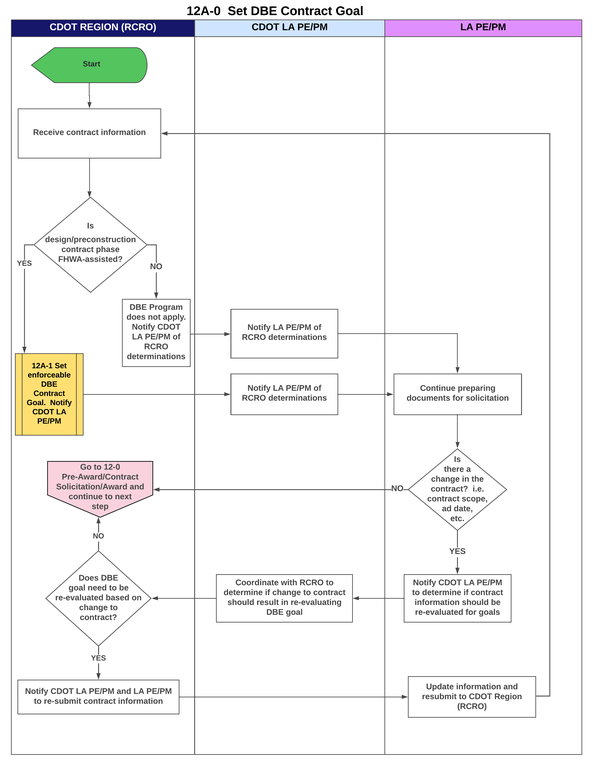 Download PDF of Set DBE Contract Goal process map process map 
(print-friendly)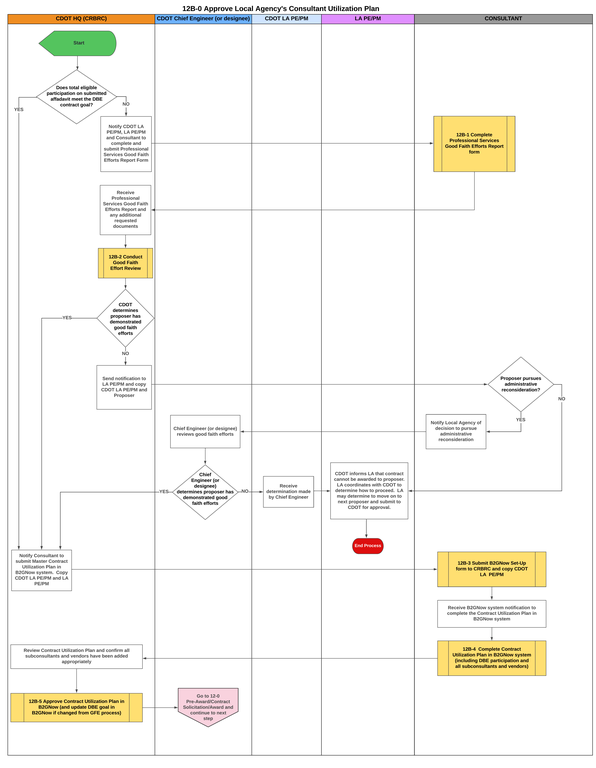 Download PDF of Approve Local Agency's Consultant UP process map 
(print-friendly)